Over the years, the lifestyle of living has changed with the advanced era. We wear trendy and best brands of clothes, shoes, and other accessories to make our look perfect. In addition, we elevate our fitness game with shoes from the most popular brands. Do you want a pair for your fitness game? Stay connected with this page! We shared the most popular shoe brands that will help you to elevate your fitness while exercising with a perfect pair of shoes.
The Best Shoes To Consider For Your Fitness
We can't say that shoes from different brands in India are perfect to wear! According to their ratings and other things, many of us wear shoes from the most popular shoe brands like Nike, Adidas, and Puma to make our look perfect as well as elevate our fitness game. Here are the best shoe brands of 2023, you can consider one of these if you are really impressed by them!
Nike
We can't miss this shoe brand! Nike is one of the most popular and expensive shoe brands in the world. It offers a wide range of shoes for males, females, and children, especially it manufactures various sports, providing excellent cushioning, stability, and flexibility. However, it has a higher cost of shoes compared to other brands. If you are looking for the best shoe brand for your fitness, Nike is the perfect pair to work out regularly.
Features:
Nike has many options, providing excellent cushioning, stability, and flexibility.
It uses innovative technologies to make shoes.
It has several premium quality shoes to choose from.
Also, Nike shoes are available at different-different prices.
Adidas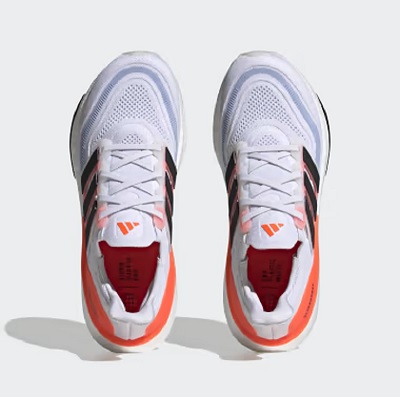 Adidas is another shoe brand in the world. Many people like to wear Adidas shoes because of many reasons. Adidas is a global leader in athletic footwear. Their shoes come with cutting-edge technologies, such as Boost and Primeknit, Comfortable, and Flexibility, offering unique energy return and adaptive fit. You can choose this brand to buy a shoe for your fitness game.
Features:
Adidas has a wide range of styles of shoes.
It provides its customers the exceptional quality of products.
It is high in the market due to its iconic three-stripe logo and timeless designs.
Also, Adidas shoes can find you ranging from INR 2,000 to INR 15,000 or more.
Puma
We really buy shoes in Puma because it produces quality and unique shoes ranging from INR 1500 to INR 10000 in India. Their shoes are completely based on blends of fashion-forward designs. In addition to this, their sports shoes deliver enhanced comfort, support, and durability. All Fitness Junkies like to buy Puma-based shoes to elevate their fitness game.  If you like the Puma brand and want to buy a shoe from it, the shoe Puma can make your fitness work out best while wearing.
Features:
Like other shoe brands, Puma provides a diverse collection of shoes from different types of styles, like running shoes, casual shoes, and sneakers.
Puma-based shoes provide better performance and comfort.
Also, their shoes have better durability.
Reebok
Reebok is a trusted shoe brand loved by millions of people. This shoe brand is popular for its innovative, responsive cushioning, and lightweight materials. Reebok manufactures mostly sports shoes for specific sports and workouts. Also, their shoes come with average prices for every person.
Features:
Reebok shoes come with quality and durability.
It provides a wide range of styles based on pricing.
Also, it integrates advanced technologies into its footwear to enhance the best comfort.
ASICS
Like Reebok, ASICS is the next shoe brand to consider to elevate your fitness game right now. This is the best brand in the case of prices. Their shoes are known for their high-quality materials and focus on innovative technologies. ASICS provides a wide range of options for fitness junkies of all levels.
Features:
ASICS produces a variety of shoes with prioritized stability, cushioning, and breathability.
It offers a Gel-Kayano series that is a popular choice among long-distance runners as the Gel-Kayano series provides excellent stability and cushioning.
It has several running shoes based on pricing and durability.
It also has ASICS Gel-Nimbus 24 series, which is known for its plush cushioning and excellent shock absorption.
Conclusion:
These are great shoe brands to elevate the fitness game. These are a few examples of shoe brands of 2023. It's recommended to check all aspects of shoes before buying shoes from these brands. For more information regarding these shoe brands, start an online search today.